Which Type of Connection Is Right for You?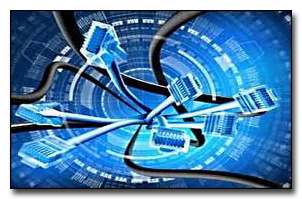 Stable, robust Internet connectivity is essential to today's business environment. Trinicom Communications provides a range of Internet connectivity products that meet and exceed our customer's expectations. Whether your needs are ADSL, T1 or even Fiber Optic Ethernet, we have the infrastructure and the service you need to stay connected.

Trinicom uses Cisco equipment with hot spares in the ready and has multiple upstream fiber optic providers tied together with the fault tolerant BGP4 protocol. We also have a dedicated natural gas 60,000 watt backup generator to ensure a you have a consistent and reliable connection even in the event of power outages. Couple these features with our 24/7 on-site support and Trinicom is the best choice connecting your business to the internet.

Services Comparison


ADSL
T1
FIBER OPTIC

Choice of two packages

Up to 3 Mbps down / 468 Kbps up
Up to 6 Mbps down / 768 Kbps up

Static IP
Installation included

Full 1.5 Mbps T1
Cisco 2800 series router
Local T1 loop
Installation Included

Up to 45 Mbps
Installation Included (in most cases)

If you should have any questions concerning ADSL, T1, or Fiber Internet Connectivity, please feel free to contact us tollfree at (888) 896-1653 or by email at sales@trinicom.com.