Moving Your Network to the Cloud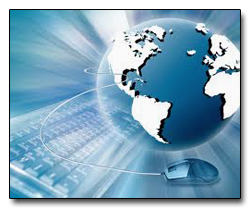 Trinicom Communications offers a variety of smart, flexible remote desktop options tailored to the needs of your organization. Managed cloud computer services provide businesses the ability to access resources efficiently while enjoying seamless maintenance and updates to their infrastructure. With Trinicom dedicated to the management of your remote network, your organization benefits from unfettered scalability, increased organizational productivity and the ability to focus IT savings towards projects that contribute to your bottom line.

Service Highlights:
Centralized Management of Desktops and Servers
Dedicated Remote Network Administrator
Remote and On-Site Technical Support
Technology Planning Services
Monthly Fixed Billing
If you should have any questions concerning cloud computing and managed desktops, please feel free to contact us tollfree at (888) 896-1653 or by email at sales@trinicom.com.