Database Solutions - Put Information to Work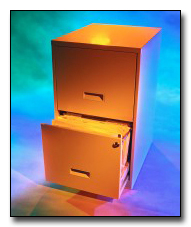 Trinicom Communications has long provided database development and implementation as a part of its full line of internet services. In providing professional design and support for many of today's most popular databasing platforms (i.e., MySQL, MS-SQL, WebBase, etc.), Trinicom has developed customized solutions that render accurate and up-to-date business information on demand.

Trinicom also offers complete data protection and can develop internet applications for remote access to your data using ODBC and Microsoft's Active Server Pages. This technology allows the server to handle calls to the database - independent of the browser platform.

If you should have any questions regarding SQL databases or dynamic HTML content, please feel free to contact us tollfree at 888-896-1653 or by email at sales@trinicom.com.